InfoComm18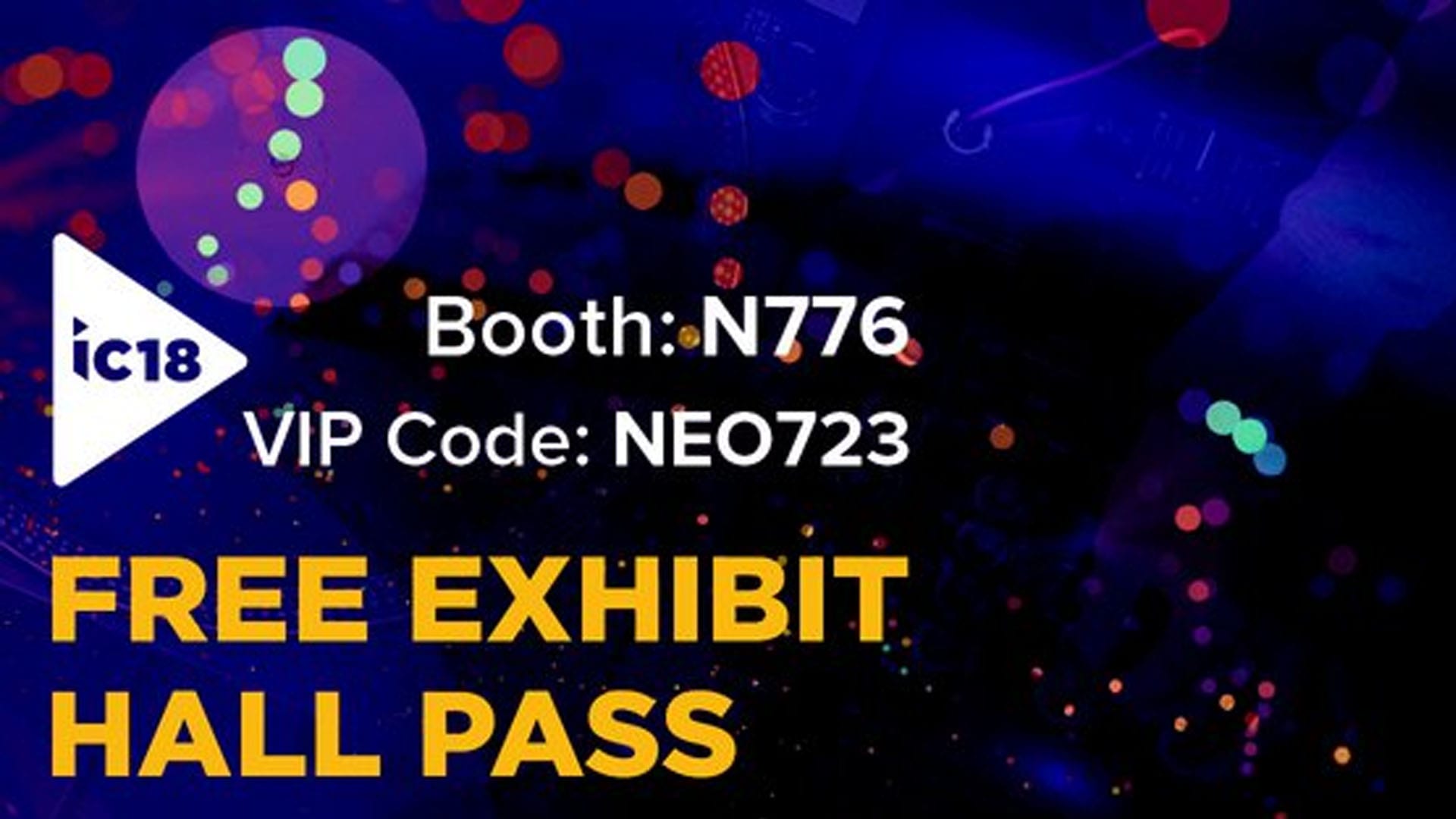 Going to InfoComm 2018?
Want a free pass? Be our guest with 3 easy steps:
1) Go to http://bit.ly/NeotiInfoCommVIP
2) Enter Name & Email & Click "Search"
3) Click "Continue as Non-Member" Use the VIP code NEO723
Don't forget to visit booth N776!
InfoComm18 Show Times
Wednesday:9 a.m.-5 p.m. Thursday: 9 a.m.-5 p.m. Friday: 9 a.m.-4 p.m.
InfoComm will be held in the North and Central Halls of the Las Vegas Convention Center.
Visit InfoCommShow.org to learn more.
Contact Us
If you have questions about Neoti or would like to meet us while we are in Vegas please email info@neoti.com.