KXAN in Austin, Texas Reveals New Set with Neoti Direct View LED Displays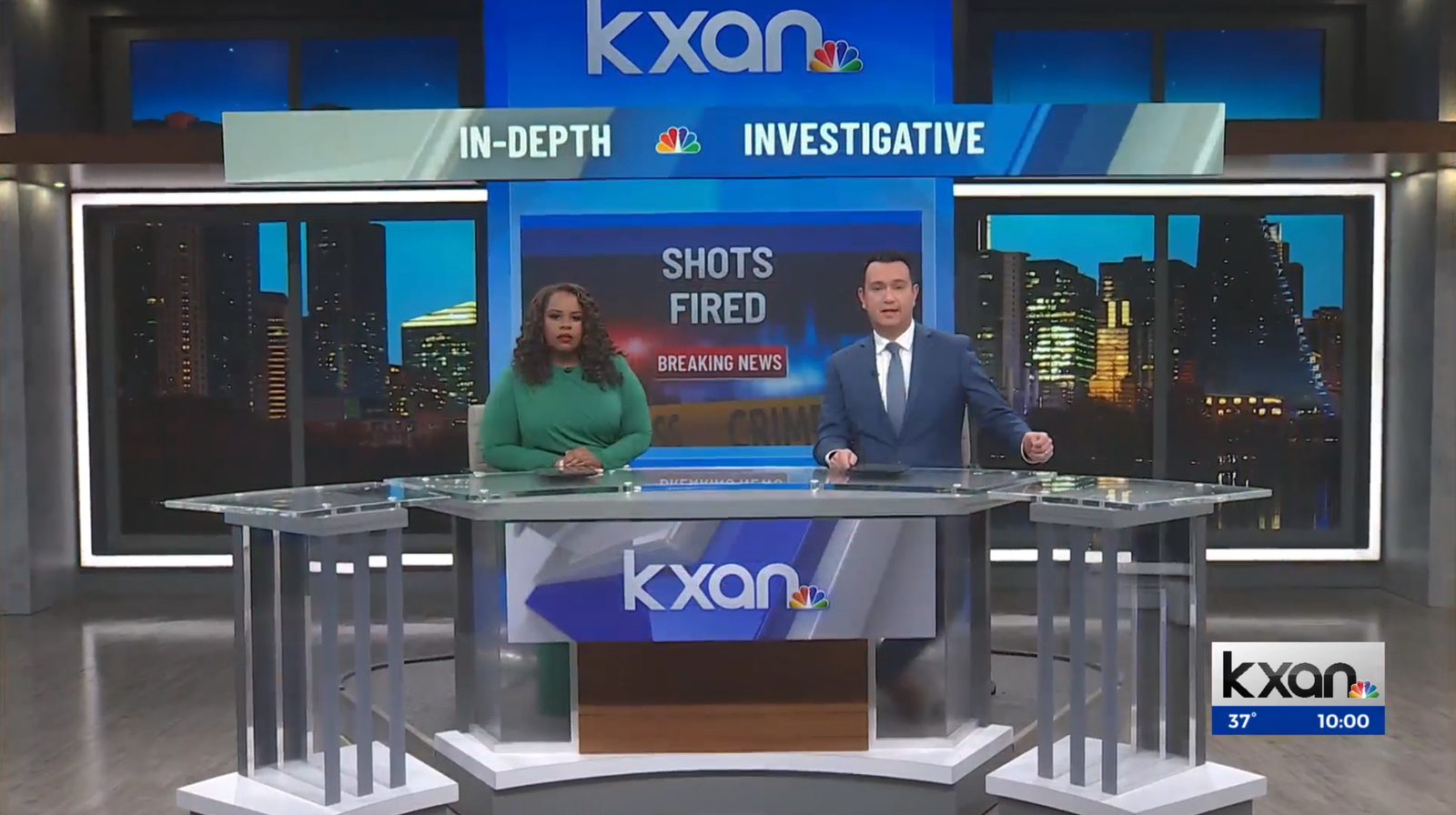 KXAN, a Nexstar station located in Austin, Texas, has introduced a new studio featuring various video panels which can be modified and rebranded to tailor to their news broadcasting needs. The new studio at KXAN in San Antonio, TX is designed to be a one stop shop for all of the news anchor's needs.

A banner-style LED from Neoti is used above the anchor area, serving as a way for the station to bring its branding to the space, including for standalone programming such as its politics show "State of Texas." Below this LED are four vertically-mounted displays grouped in two sets of two and trimmed out to resemble windows. The array allows the station to showcase different cityscapes based on time of day or swap them out for topical or branding looks, with Datapath handling video processing. Meanwhile, in between these panels is a seamless Neoti 1.8mm LED pillar, roughly the same width as the 1.5mm LED segment on the anchor desk front, that extends from the floor to the grid. This portion is also positioned directly behind the anchor two shot and allows the station to display branded and topical graphics between the anchors without pesky bezel lines interrupting the imagery.