Choose A LED Studio Backdrop That Supports Your Talent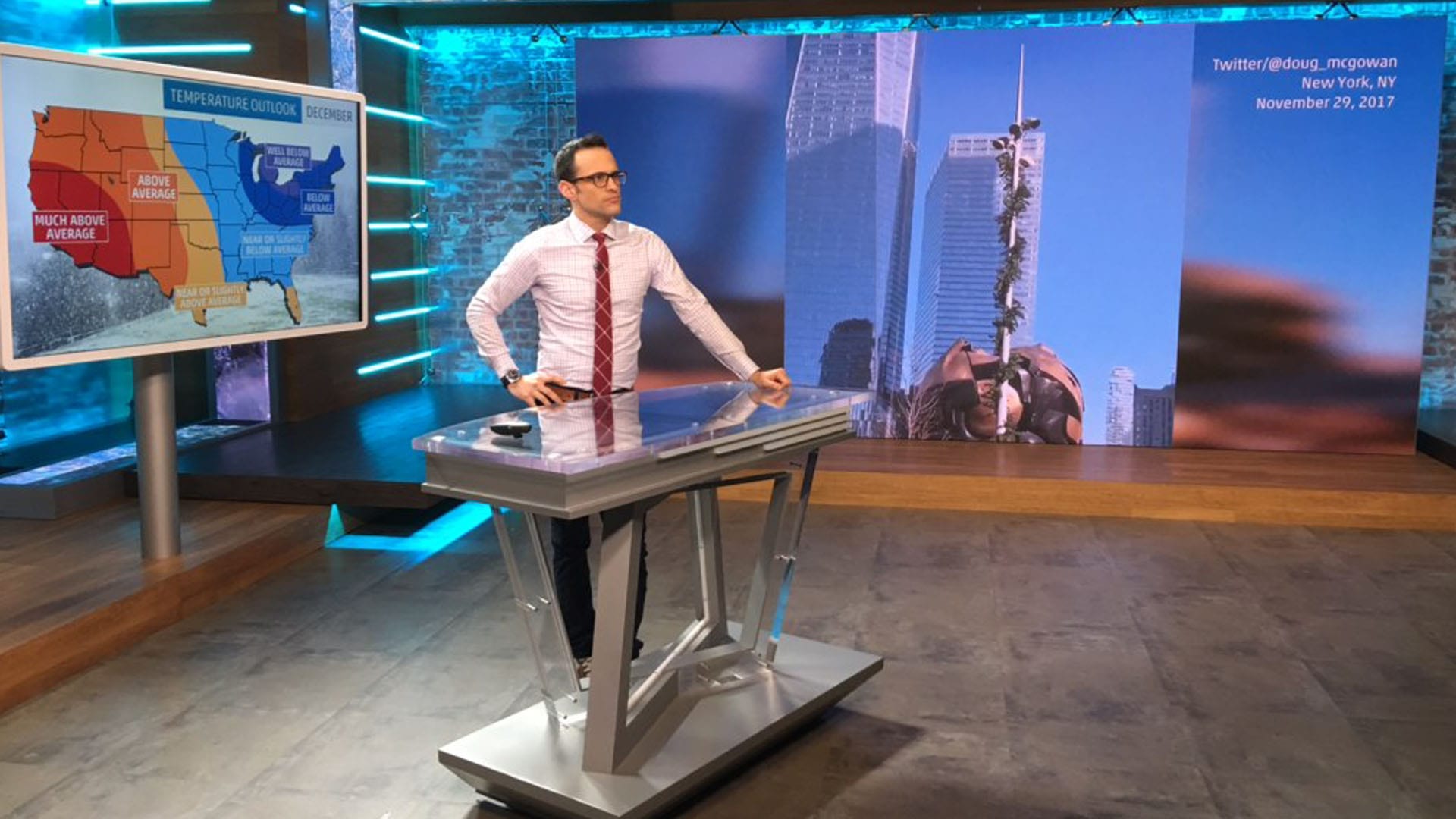 Get Ready For Your Close Up
When incorporating an LED Video Display into a studio set design, it is important to think of more than just what looks good in a static environment. A LED studio backdrop has to hold up in live broadcast situations to communicate clearly, and support the talent.
Choose An LED Video Display That Supports The Talent
For LED Video Displays that appear on camera, one of the first considerations should be refresh rate. The refresh rate measures the number of times a second the display hardware draws data. Because the LED screen will be on camera, a quick refresh rate is necessary to avoid lag time. Lag time is disastrous in the world of live TV. You don't get a second chance to record live TV – but a poor recording can be replayed indefinitely.
One of the many benefits of LED Video Display over LCD Video Display, is bezel free design. Bezels are detrimental to your broadcast studio in two ways. First, you have to more closely monitor the content going on the wall behind the talent. If your talent is highlighting a prominent figure, you don't want said prominent figure to have a line down his or her face. Not only people, but text is especially difficult with bezels. The second way that bezels are detrimental to your broadcast studio is that they aren't always flattering for your talent. Do you really want a bezel to protrude from the top of your talent's head? Do yourself and your talent a favor – choose a bezel free design.
An additional benefit of LED Video Display is the elimination of glare. Because LED Video Displays don't have reflective properties, there will never be glare or awkward reflection coming from behind the news desk. This lack of glare helps keep the attention where it should be – the talent.
Choose A Video Wall That Is Broadcast Ready
With the Neoti UHD LED Video Display series, your talent and set will look impeccable on camera.
Features of our UHD LED Video Display series include:
Cableless design for a seamless look
Industry leading 3840 Hz refresh rate
Optional power and data backup
Pixel pitches ranging from .93mm to 2.5mm
Learn more about the UHD Series today by viewing the product specifications