Webinar | How to Deliver Stunning Content on LED Video Walls in Broadcast Studios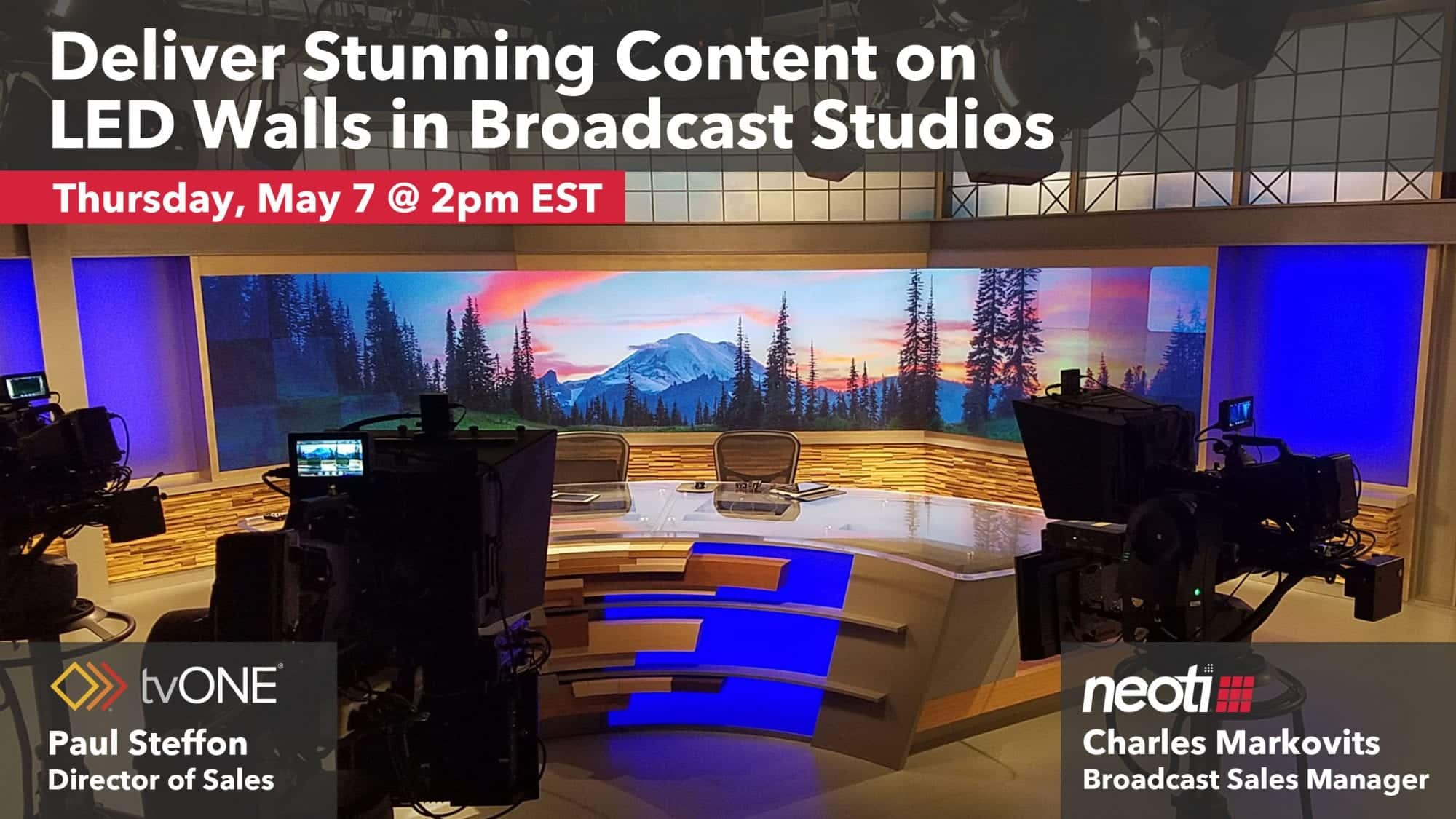 Missed the webinar? Request a copy of the recording below!
Large LED video walls are becoming the norm in broadcast studio designs. They provide a bright, clear backdrop that is aesthetically pleasing while supporting the talent. The design of these video walls are almost always custom to fit the specific studio space, so they aren't always standard sizes, and sometimes require multiple controllers. This can make displaying content a difficult task.
Join Neoti and tvONE in discussing broadcast studio LED video wall designs, processors and how to display content to create eye-popping studio backdrops. 
Webinar: How to Deliver Stunning Content on LED Video Walls in Broadcast Studios
Charles Markovits, Neoti Broadcast Sales Manager
Paul Steffon, tvONE Director of Sales
Thurs, May 7, 2020
2:00 PM EST