Free, Educational, and Convenient
Throughout the year, Neoti hosts direct-view LED webinars to educate, inform, and excite customers around existing and new dvLED technologies, applications, and products. Review our upcoming webinars or download a recording of a previous webinar. Contact us about setting up a custom webinar for your team!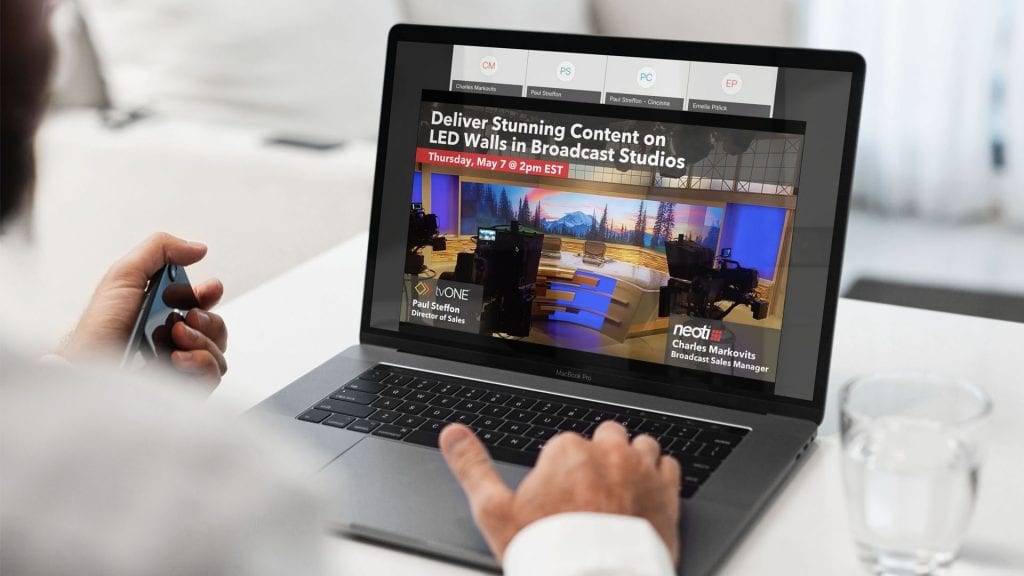 Check out previously recorded webinars below.

Free
Our dvLED webinars are free for everyone to attend. Some of them may even be eligible for AVIXA RU credits.

Educational
Neoti is committed to being an educational resource to the AV industry. Our webinars cover a wide variety of dvLED display topics like LED basics, applications, configurations, and installation.

Convenient
Our webinars are easy and convenient. Log in from your office, kitchen table, or bed! All you need is a stable internet connection.

Connect with Us
Attending one of our webinars is a great way to connect with the Neoti team! When traveling and on-site visits are not an option, a webinar is a great way to get to know us.
Previously Recorded Webinars