Neoti at NAB 2018 in Las Vegas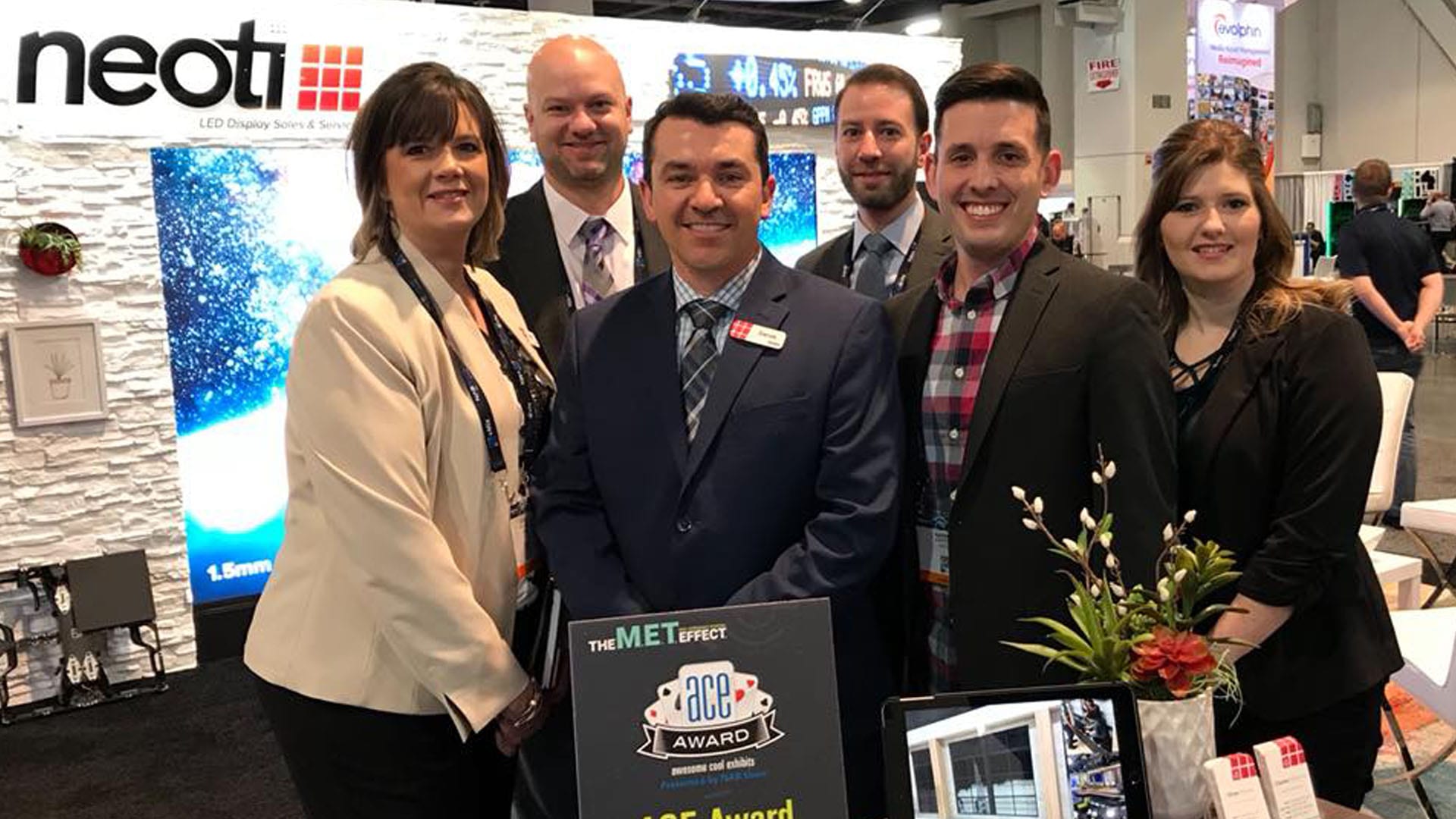 Check out our video…
A Great Time At NAB
We have come a long way since our doors opened in 2006. From an award-winning pioneer of innovative digital signage solutions, we have evolved into an industry-leading provider of LED display for both sales and rental. Additionally, Neoti offers an in-house specialized LED repair and service center (for all Neoti products as well as products from most manufacturers). By focusing on the best products available for each application and maintaining a strong dedication to the customers' vision, we at Neoti have set a new standard for custom LED display solutions. Headquartered in Bluffton, Indiana, with an office in the New York metropolitan area, we provide LED display solutions nationwide to a broad array of markets, including rental and staging, broadcast, higher education, sports, digital signage, control room, hospitality, house of worship, retail, museums, and transportation.
Latest Technology Integration
We take pride in having up to date equipment for both rental and sales. With features such as cable-less panel integration, tight resolution with lower power consumption, magnetic module design integration, and the latest in dust-proofing and IP protection implementation, we pride ourselves in the gear we have to offer you.
Nationwide Availability
Our team is ready to go anywhere you need an LED screen in the Continental United States. We have built screens in almost every state and would welcome the opportunity to revisit yours. Anywhere, anytime.
Creative Innovation
Our creativity is one of the major attributes that set us apart. We take pride in not only providing custom solutions, but helping you through the idea and conception phase. We probably have some ideas that you haven't thought of that can make a world of difference.
Responsive Support
Our availability and willingness to help will give you the peace of mind you need when buying or renting high-tech equipment.