Neoti and Starin Announce Distribution Partnership to Further Serve the Growing LED Video Wall Market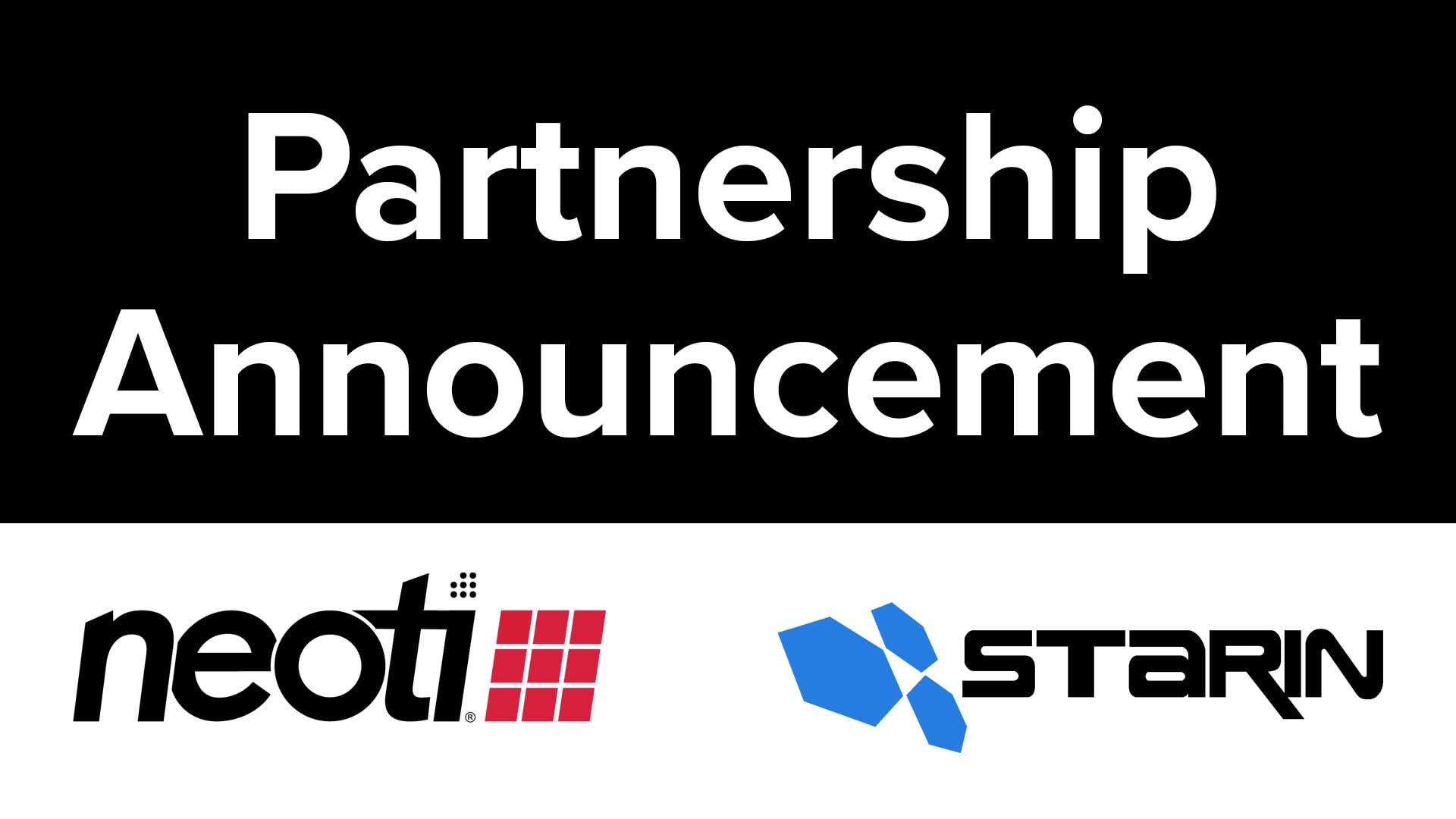 FOR IMMEDIATE RELEASE
In an InfoComm18 pre-show party, Neoti and Starin formally announced their new distribution partnership. Together they will work to distribute LED video wall products along with associated products and support services from design through installation, including great service through the reseller channels across the United States.
According to "Global LED Video Walls Market Analysis & Trends – Industry Forecast to 2025" by Research And Markets, LED video displays are poised to experience a 35.1% compound annual growth rate between 2017 and 2025.
Not only does Neoti and Starin seek to meet this growing need, but the two companies seek to raise the bar in quality, relationship-building, responsiveness, and service.
"With the demand for LED Solutions rising, it is the barriers to entry that have held back many from the solution." Explains Bobby Swartz, VP of Marketing at Starin. "The time and labor costs to learn, install and support have been simply too high for many to take on. What we have done together, is create a partnership that will allow resellers to offer LED solutions and pick their service level from just sourcing the panels, to full project management and ongoing support packages. The reseller maintains complete control but can outsource any part of the project with complete assurance."
"The manufacturing timeline has been a challenge for the ProAV space for many years." Explains Derek Myers, President of Neoti. "When a decision is made to invest in an LED Display, the customer wants to see the ROI on that investment asap, Neoti and Starin are partnering to meet this challenge. Not only can a customer expect quality products and services, but a highly reduced lead time with installation ready LED Displays."
Starin is an experienced market development and distribution company with decades of experience in the AV industry. Their focus is on bringing the best solutions and services to their vast reseller network. Neoti is a US-based​ award winning pioneer of innovative LED signage that prides itself on innovation, customer care, and exceptional service – including a US-based LED service and repair center.
It is the sincerest belief of both Neoti and Starin that this intersection of a quality AV distributor and an innovative, yet personable LED company will not only meet the needs of a growing industry but will delight the customer as well.
ABOUT NEOTI Neoti is a U.S. based LED display manufacturer, provider, and service center, headquartered in the Midwest. Neoti has LED video walls for various applications including Broadcast, Corporate, Command and Control, Education, Retail, House of Worship and Rental industries. With over a decade in the LED display industry, Neoti's goal is to provide high quality products while maintaining a personal service experience.
ABOUT STARIN Starin generates demand for and delivers audio, video, multimedia, lighting and communication solutions via added-value measures of channel management, brand development & promotion, training, application assistance, implementation support, sales incentives and procurement programs. ​Starin's mission is: Make the job of the Communications Professional EASIER and more PROFITABLE.