Neoti Hires Charles Markovits as National Sales Manager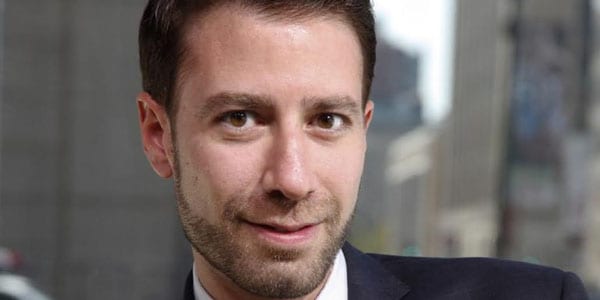 APRIL 04, 2017
FOR IMMEDIATE RELEASE
New York, NY – Neoti, an industry leading LED video display solutions provider, announced today that Charles Markovits was recently hired as their National Sales Manager. In this role, Markovits will be responsible for helping Neoti manage existing relationships, expand into new markets, and continue to establish the company as a leader in the narrow pixel pitch LED display market.
Previously, Markovits worked as a Senior Account Executive at Adorama where he developed and led their broadcast sales efforts and built out their portfolio of high-profile professional video products and solutions. During his tenure, he spearheaded unprecedented growth in their B-to-B Sales Division.
In addition, Markovits has worked as the Global Broadcast Manager at multibillion-dollar imaging product reseller B&H Photo Video. In this role, he established and managed numerous sales and service accounts with major media organizations, designed and coordinated marketing plans for their B-to-B broadcast division – The Studio, and increased annual sales by over 200 percent in under four years. During his tenure at B&H, Markovits was recognized as the Salesman of the Year at the 2,000 employee firm.
"We are thrilled that Charles has recently joined the Neoti team. In addition to his impressive professional background, he brings values that are right inline with our company values. It is rare to find a salesperson not only of his caliber and experience, but someone who clearly prioritizes his relationships with his clients above all else." said Derek Myers, CEO of Neoti.
Markovits is based out of Neoti's New York City Metro area office.
About Neoti
Established in 2006 as an award-winning pioneer of innovative digital signage solutions, Neoti has evolved into an industry-leading provider of display technology and a value-added reseller for multiple tier one LED display manufacturers. Additionally, Neoti offers an in-house specialized LED repair and service center. By focusing on the best products available for each application and maintaining a strong dedication to their customers' vision, Neoti has set a new standard for custom LED display solutions.
Headquartered in Bluffton, Indiana, with an office in the New York metropolitan area, Neoti provides LED display solutions to a broad array of markets, including rental and staging, broadcast, higher education, sports, digital signage, control rooms, hospitality, houses of worship, retail, museums, and transportation.