LED Display Panel Repair Service
Accidents happen, but there is no need to lose the use of your valuable LED panels. Neoti offers LED display panel repair services to help you restore your broken video screens to high-definition excellence. Our technical expertise means that we can provide LED panel repairs for models from most manufacturers. We address SMD, DIP, and component level repairs.
Whether your video displays are outside or inside, Neoti employs experienced, certified technicians to tackle the job. Our team can handle small studio projects or large, stadium jobs. We go above and beyond to ensure your LED video wall repair is completely professional and affordable. With our help, your display will be back up and running in no time.
Neoti's Led Display Panel Repair Service Is Quick, Affordable, & Flexible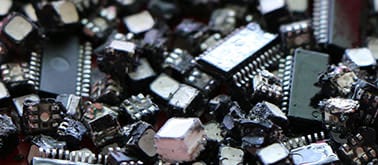 Neoti certified technicians will repair or replace diodes, modules, shaders, receiving cards, hub boards, power supplies, and more. We approach each LED display screen repair with industry knowledge, skill, and experience. Our passionate, dedicated team commits their time and energy to solve any display problem that arises. We diagnose and develop the right course of action to restore your screen.
We also know that a damaged screen can impact your visitors' experience or even delay an upcoming event. To help you move forward, we execute LED panel repairs quickly and efficiently. We complete repairs for various industries, such as broadcast, education, stadiums, and corporate organizations.
Affordable service contracts are available, so you can keep up with routine maintenance for your LED panels. We can also step in and perform repairs as needed.
We can answer any questions you have about our LED display panel repair service. Contact us for more information or fill out a service request below.
We Repair LED Display Panels From All Major Manufacturers.