Press Release | Neoti adds Jay Padilla as a Systems Engineer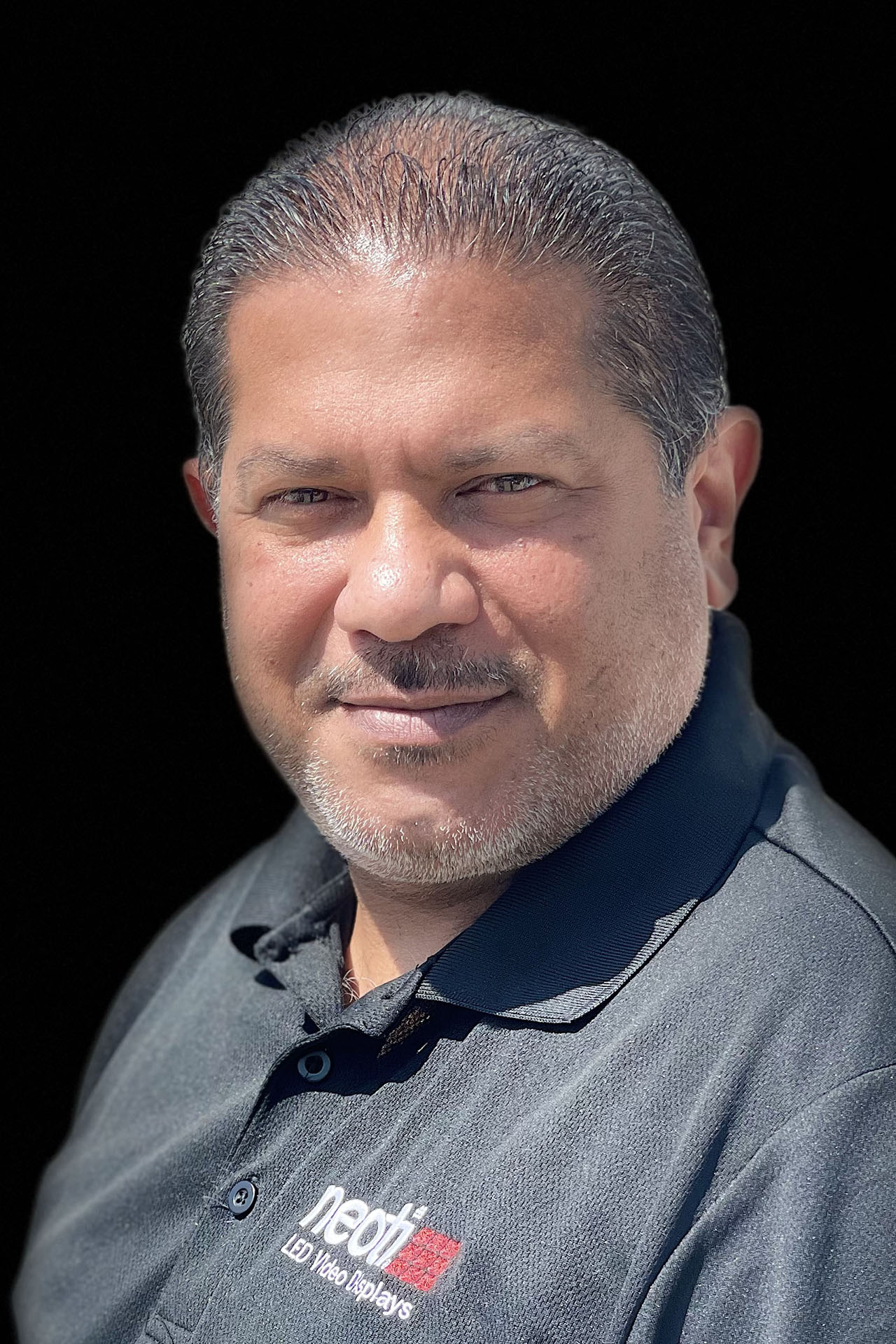 Neoti, a manufacturer of dvLED Video Displays, is happy to announce the addition of Jay Padilla as a Systems Engineer to their team. Jay has worked in the audio/video communications industry his entire career. As the Senior Project Engineer at CineMassive he supervised large projects for Military, Government and Commercial industries with impressive results.
"Working on critical projects like DOD and EOC control rooms was a huge challenge and tremendous success for my team. I loved getting into the details of projects, finding the best solution, and meeting the unique needs of each customer." – Jay Padilla
"We knew early on that Jay would be a fantastic addition to the Neoti team. His consultative nature along with his product and engineering expertise partners well with Neoti's approach to our customers." – Olivia Reeves, Director of Business Development
Jay has achieved multiple certifications including CTS and AutoDesk in addition to his credentials from Crestron and Extron. He graduated with Honors from the US Naval training center as a BU and received his AS in Communications Technology from Southern College.
"With Neoti's continued growth, we are always looking for people that can jump in and contribute right away. Jay made substantial contributions to a project immediately. He shares our core values, and we look forward to the positive impact he will have on the service we provide to our customers." – Derek Myers, CEO

About Neoti, LLC 
Founded in 2006, Neoti is a worldwide leader in dvLED Video Displays. The company offers a wide range of dvLED video display products to help transportation, sports, broadcast studios, government, corporations, churches, education, hospitality, and retail markets clearly communicate their message and product information in all environments.