Broadcast Studio
NBC News, Meet the Press, Washington DC
NBC's Meet the Press relocated to NBC's Washington bureau which brings the studio to the epicenter of United States politics. The show's new studio is a stunning design, featuring a mix of federal, colonial, and modern styles from portraits and archways to pedestals, woodwork, and marble floors.
The highlight of the large studio features 4 Neoti UHD 1.5mm LED walls. Two walls are 7'x8′ at 2688x1728px and the other two walls are 6'x8′ at 2304x1728px. These walls serve many purposes from stately D.C. backdrops to featured remote interviews. The overarching theme of the space is to facilitate conversation between the public and elected officials. The studio has garnered rave reviews from those inside and outside the broadcast industry.
DOWNLOAD SPECIFICATIONS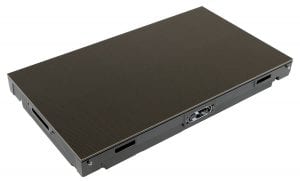 UHD Series
Pixel Pitch:
Panel Resolution:
Brightness:
Refresh Rate:
Contrast:
Color Depth:
Viewing Angle:
Diode Type:
Panel Weight:
Panel Dimensions:
1.5 mm
384x216 pixels
650 nits
≥ 2880Hz
5,000:1
16 bit
160°h / 140°v
SMD 1010
19 lbs.
(WxHxD) 600 x 337 x 64.5mm
World-class fine pixel pitch LED video display technology.
When you work with Neoti, you'll receive the same consultative approach that NBC and its supporting partners experienced – and we'll make it easy. You get a trusted guide from concept to completion and beyond. We're fast with our replies, generous with our expertise, and genuinely invested long after installation. There's a Neoti solution for every vision.