Global News Studio
Washington DC
An international news organization built a unique circular studio in Washington DC. It features three curved Neoti UHD Series LED walls hanging on sliders to give different looks to the set. The two main walls are 5×5 displaying 1920×1080 resolution while the third wall is 2×5 at 768×1080. The walls can be configured in multiple ways, creating one large wall or variations around the room effectively having the look of multiple sets while still occupying a small space.
DOWNLOAD SPECIFICATIONS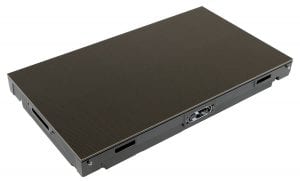 UHD Series
Pixel Pitch:
Panel Resolution:
Brightness:
Refresh Rate:
Contrast:
Color Depth:
Viewing Angle:
Diode Type:
Panel Weight:
Panel Dimensions:
1.5 mm
384x216 pixels
650 nits
≥ 2880Hz
5,000:1
16 bit
160°h / 140°v
SMD 1010
19 lbs.
(WxHxD) 600 x 337 x 64.5mm
World-class fine pixel pitch LED video display technology.
When you work with Neoti, you'll receive the same consultative approach that this international news organization and its supporting partners experienced – and we'll make it easy. You get a trusted guide from concept to completion and beyond. We're fast with our replies, generous with our expertise, and genuinely invested long after installation. There's a Neoti solution for every vision.