Ready To Take The Dive Into Purchasing An LED Video Display?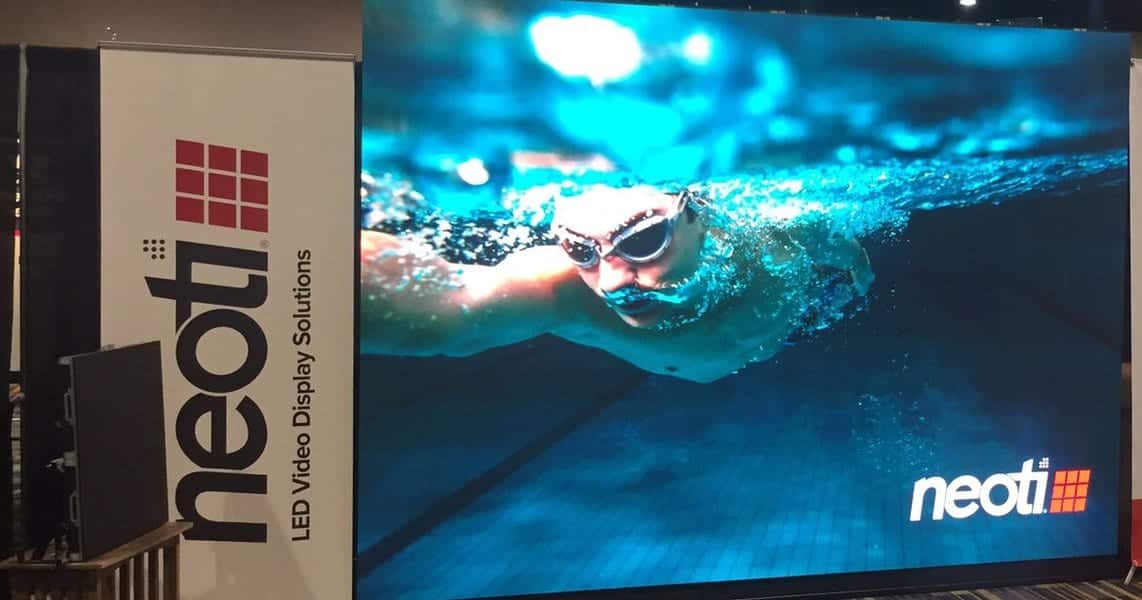 3 Ways Neoti Outpaces The LED Video Display Competition
Deciding to invest in an LED Video Display is exciting. A seamless LED Video Display is the perfect video wall solution for various applications including broadcast studios, airports, higher education facilities, house of worship, command and control rooms, and corporate environments.
As you begin your LED Video Display journey, take the time to be selective about where and whom you are purchasing the LED Video Display from. As advances in technology make LED Video Displays more accessible, the LED space is becoming increasingly crowded. Remember, not all LED Video Display providers are the same. Some just want to sell you an off-the-shelf-solution and be done with it. Others claim to offer quality customer service, but in a pinch are nowhere to be found (see this service case study). A little bit of research on the front-end can save a lot of headache later.
Neoti is a U.S. based LED Video Display manufacturer, providing products and service to companies and organizations nationwide. Three ways Neoti seeks to outpace the competition is through quality product, exceptional customer service, and lasting relationships.
Neoti Offers Quality LED Video Display Products
Neoti works tirelessly to ensure quality and control at every step of the manufacturing and distribution process. We back our products with service level agreements and work hard to be responsive to our customer's needs.
Neoti always seeks to be innovative in product offerings. Our U.S. based corporate headquarters provides Neoti with a U.S. based service center, extensive research facilities, testing, assembly and warehousing. At Neoti we are constantly equipping ourselves for the future and are excited about the direction of LED Video Display technology.
Neoti Offers Exceptional Customer Service
Neoti is a relational company working to take the hassle out of buying an LED Video Display. We are responsive to calls. We welcome questions and seek to be a valuable LED Video Display resource.
One way Neoti offers exceptional customer service is through reduced lead times. Recently Neoti signed a distribution partnership with Starin allowing Neoti to store increased inventory in centralized U.S. locations.
Neoti Invests In Lasting Relationships
No matter where you are on your journey of purchasing an LED video display, Neoti hopes to be a resource for all of your LED video display needs. Our fully equipped U.S. based service center is able to service not only our own products, but the products of most major manufacturers as well.
Ready To Take The Plunge?
Contact us at info@neoti.com or (877) 356-3684