Webinar | Deliver Stunning Content on LED Video Walls in Broadcast Studios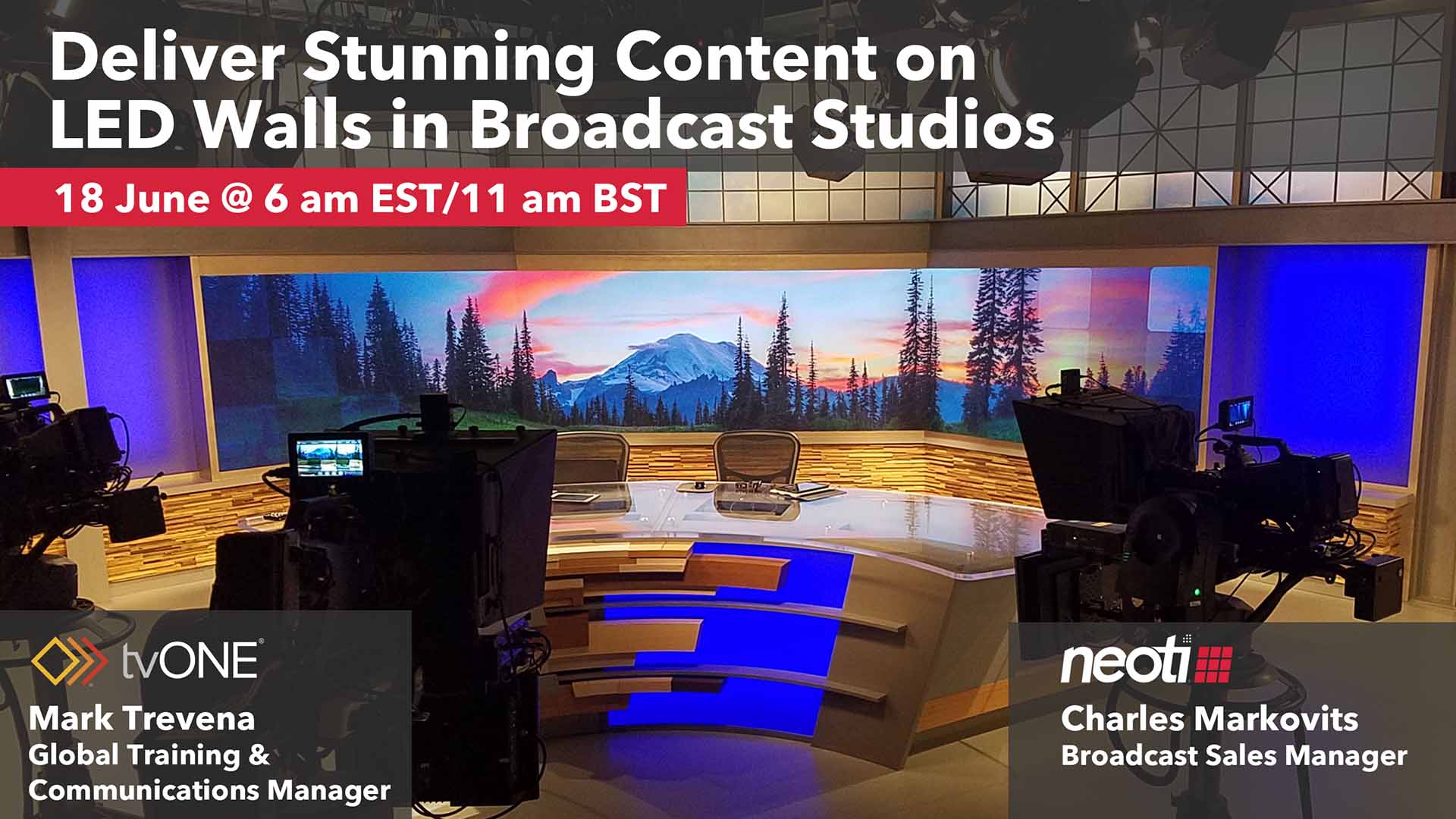 We had such great success with our webinar a few weeks ago with tvONE, that we wanted to extend it to our European customers!
Large LED video walls are becoming the norm in broadcast studio designs. They provide a bright, clear backdrop that is aesthetically pleasing while supporting the talent and enhancing the stories they report. The design of these video walls are almost always custom fit to the specific studio space, so they aren't always standard sizes, and sometimes require multiple controllers. This can make displaying content a challenging task.
Join Neoti and tvONE in discussing broadcast studio LED video wall designs, processors and proper content display to create eye-popping studio backdrops. 
Webinar: How to Deliver Stunning Content on LED Video Walls in Broadcast Studios
Charles Markovits, Neoti Broadcast Sales Manager
Mark Trevena, tvONE Global Training & Communications Manager
Thursday, 18 June 2020
6:00 am EST / 11 am BST