Webinar | Common Mistakes to Avoid When Installing Direct-View LED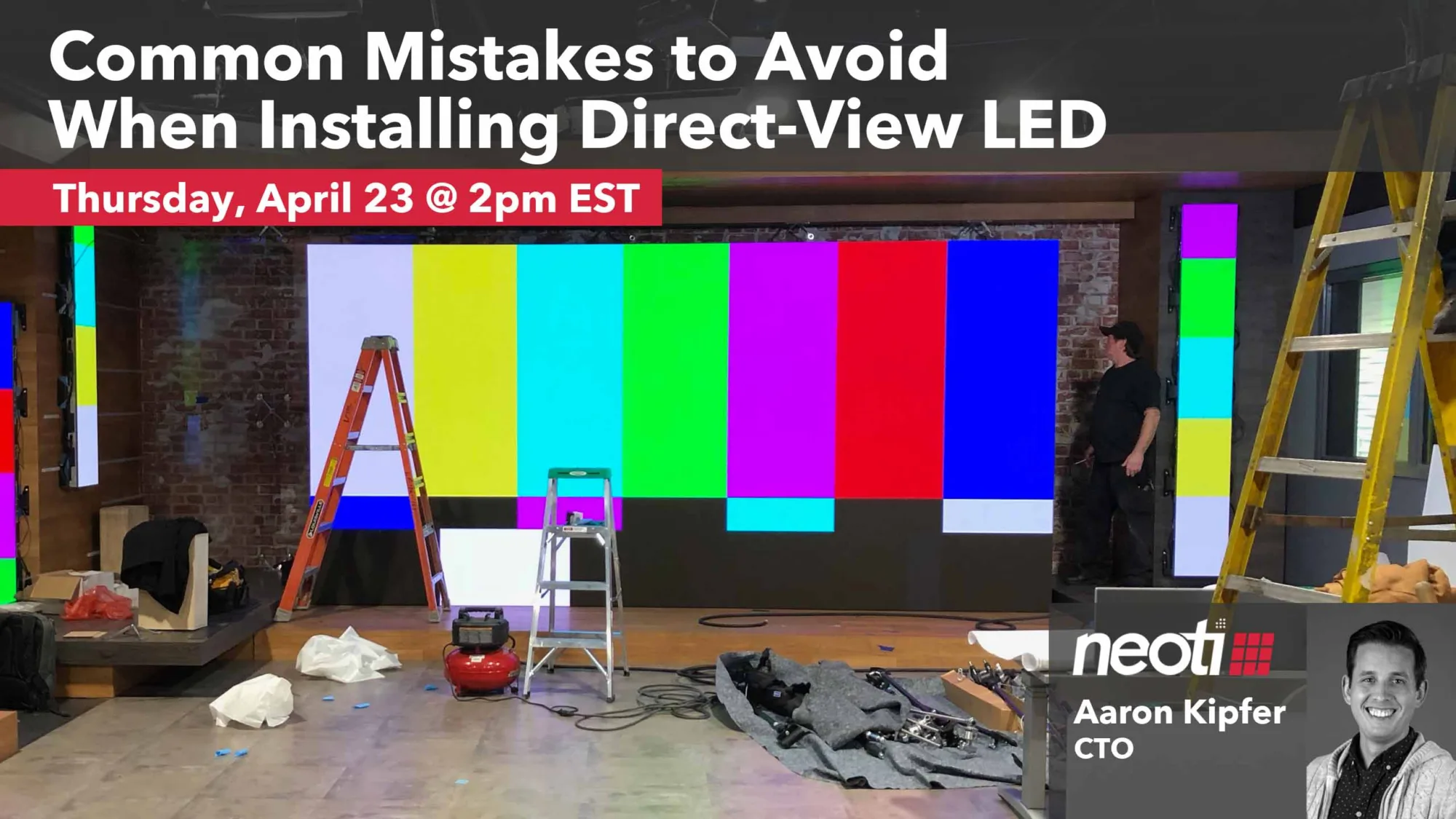 Missed the webinar? Request a copy of the recording below!
LED installations are growing year over year, however integrators have expressed concerns about the level of difficulty installing direct-view LED. Join our webinar to learn how to avoid potential mistakes.
Hosted by Commercial Integrator, Neoti will be discussing some of the common mistakes made when installing direct-view LED video walls, and how to avoid them and ensure your project stays on track.
Webinar: Common Mistakes to Avoid When Installing Direct-View LED
Aaron Kipfer, Neoti CTO
Thurs, April 23, 2020
2:00 PM EST