LED Display Technology Takes Broadcast Studio Visuals Up a Notch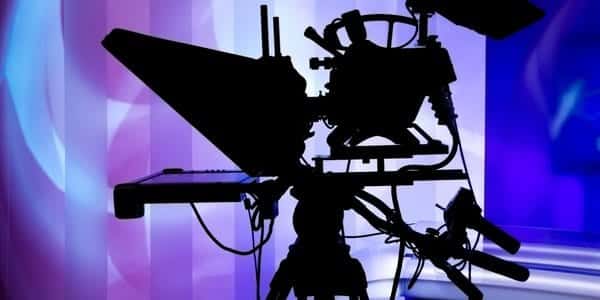 UHD Fine Pixel Pitch LED Display Technology Takes Broadcast Studio Visuals Up a Notch
Broadcast studios rely on the high-quality images of digital displays to deliver visually stimulating content to their viewers. Yet many studios are locked in the past when it comes to LED display technology. On-set displays, typically located all around the set, are often built from standard aspect-ratio TV monitors with large, distracting bezels that distort the overall image presentation, creating a cluttered atmosphere that is not only unappealing, but can be counterproductive as well. Upgrading to advanced, bezel-free LED panels, however, will improve on-set viewing by delivering a clean, seamless visual experience, that can be customized in size and shape – capturing a wider and more engaged audience.
Media consumption habits are continually shifting, but creating content that entertains is only part of the battle. Presenting high end visuals with the latest LED display technology generates content that stands out, keeping studios competitive and relevant in today's media environment. And with budget constraints fueling unavoidable pressure in today's cost-conscious business environment, the declining cost of this technology over recent years has made LED display solutions more affordable than ever, providing a cost-effective means of enhancing viewer engagement.
As such, on television news sets across the country and all around the world, the utilization of LED video panels is increasing in popularity as a solution that truly delivers dramatic visual improvements. Some stations have even implemented creative solutions such as continuous curved LED displays that contour with the set design for incredible aesthetic effects.
Engaging content deserves an equally engaging display. Free your creative visual displays from the prison bars of bezels with the latest LED display technology to deliver a viewer experience with streamlined continuity for mind-blowing image quality. Join the movement! Free your content!
As a leading supplier of LED display technology to the broadcast market, Neoti is committed to delivering the most innovative, creative, and jaw-dropping visual experiences. With an expert team of LED display professionals skilled in developing customized LED for broadcast studio visuals, Neoti provides the highest quality LED panels with an unmatched level of customer service.
Call or get a quote to find out how we can transform your studio!