Use Retail LED Displays to Increase Traffic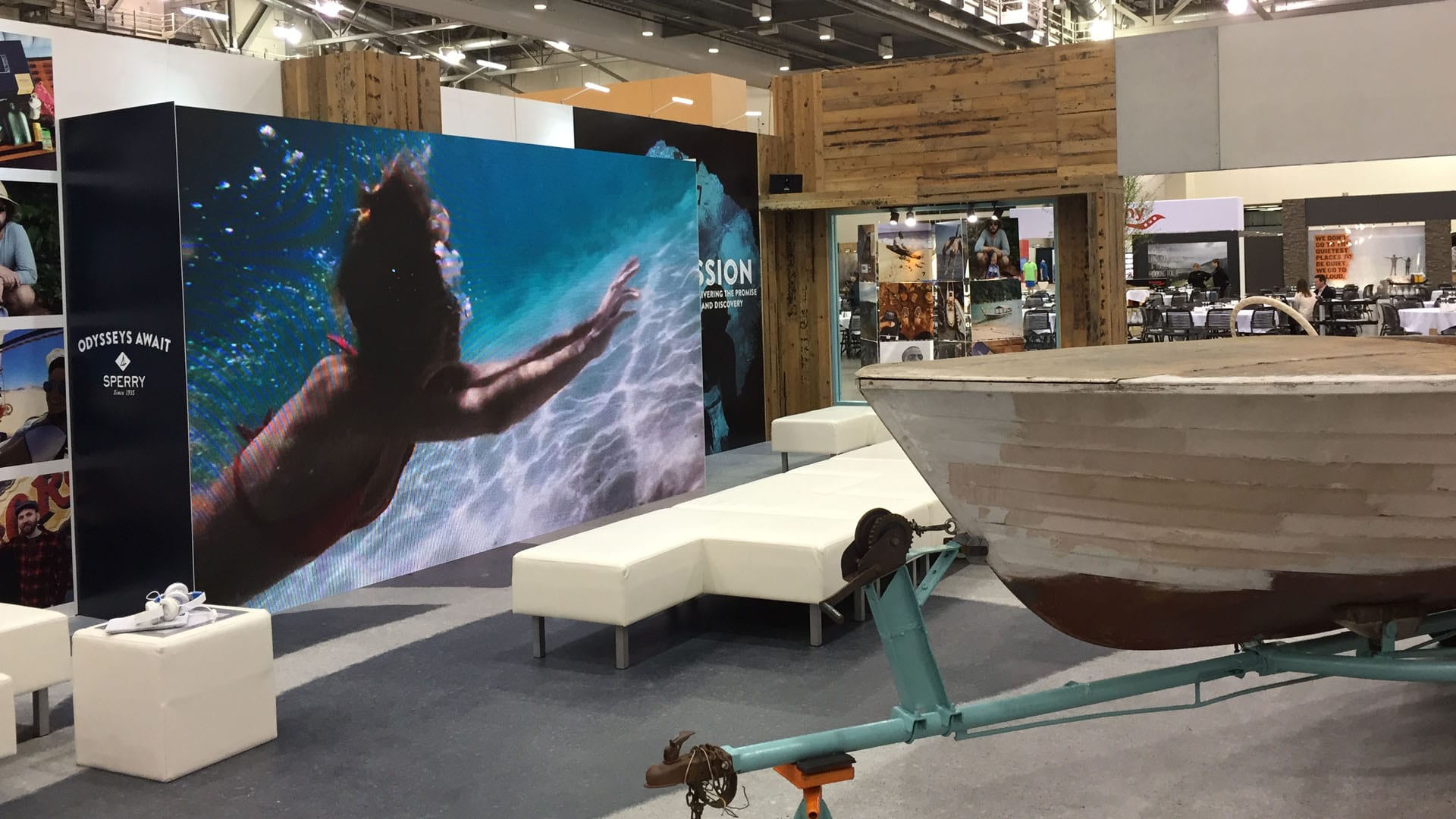 Retailers and business owners alike, face the dual challenge of increasing competition, and rapidly declining attention spans. Consider investing in Retail LED Displays to bring new life to your store or corporate environment. LED Video Displays are dynamic, engaging, and shine bright in any situation.
LED Video Displays Are Dynamic
Unlike traditional signage, retail LED Displays are dynamic. With LED Video Displays, you can rapidly update your content to advertise new products and services, promote special pricing, reflect current trends, engage your audience, or even alter mood. No more ordering new signage, waiting on shipping, removing old signage, and putting up new signage, only to repeat the cycle in 3-6 months.
LED Video Displays Are Engaging
Retail sites that advertise with video increase conversion by 30% (according to article by livestream.com). Why not take it up a notch and display that video in a larger-than-life format at your location? If the customer is ready to make the purchase or has any questions, you and your sales team will be there to guide your customer through the buying process.
A good method of increasing engagement with LED Video Display, is to encourage user generated content. A common example of this is a social media wall.
If you don't want to maintain a video wall, encourage your customers to tweet @yourcompany or post #yourcampaign. Select the most raving posts and display them on a rotating basis. It doesn't have to be complicated. Your customers/audience love to be recognized. The possibilities of LED Video Display are endless, limited only by imagination.
LED Video Displays Shine Bright In Any Situation
Some retailers, in the pursuit of dynamic content, have turned to tiled LCD display. Tiled LCD displays work, but often fall short in retail and corporate environments.
Tiled LCD displays come with unsightly seams or bezels. These bezels divide your content, interrupting your customer's eyeflow as he/she scans your content. Bezels have decreased in size overtime, but their presence is still highly recognizable and distract from overall layout.
LCD displays are also dismally susceptible to ambient lighting. We have all experienced trouble reading a LCD display due to harsh glares. LCD displays must be strategically placed to avoid such glares. To further complicate things, if the LCD display is in an environment that takes in natural lighting, the readability of the screen may vary based on time of day.
In contrast LED Video Displays are seamless and can be built to fit any space. LED Video Displays are not susceptible to ambient light. They shine brightly despite lighting conditions – even in natural light.
Purchasing The Right LED Video Display
LED Video Displays aren't new to the retail world. What is new is the increased affordability of fine pixel pitch LED Video Displays. Advances in LED Video Display technology are rapidly driving down prices, and are leading to an increased adoption of seamless LED Video Displays.
Understand, not all LED Video Displays are the same. There are vast differences in quality of LED Video Displays as well as large discrepancies in how easy various manufacturers are to work with.
Neoti is a US based manufacturer, working rigorously to offer quality product. Neoti is very concerned with quality and control through every step of the process. On the rare occasion something does go wrong, Neoti's US based service and repair center is happy to help.
If you have any immediate questions email sales@neoti.com or call (877) 356-3684. If you have a project in mind, be sure to fill out our easy online quote form to get the ball rolling.