Don't Go For An Off-the-Shelf LED Solution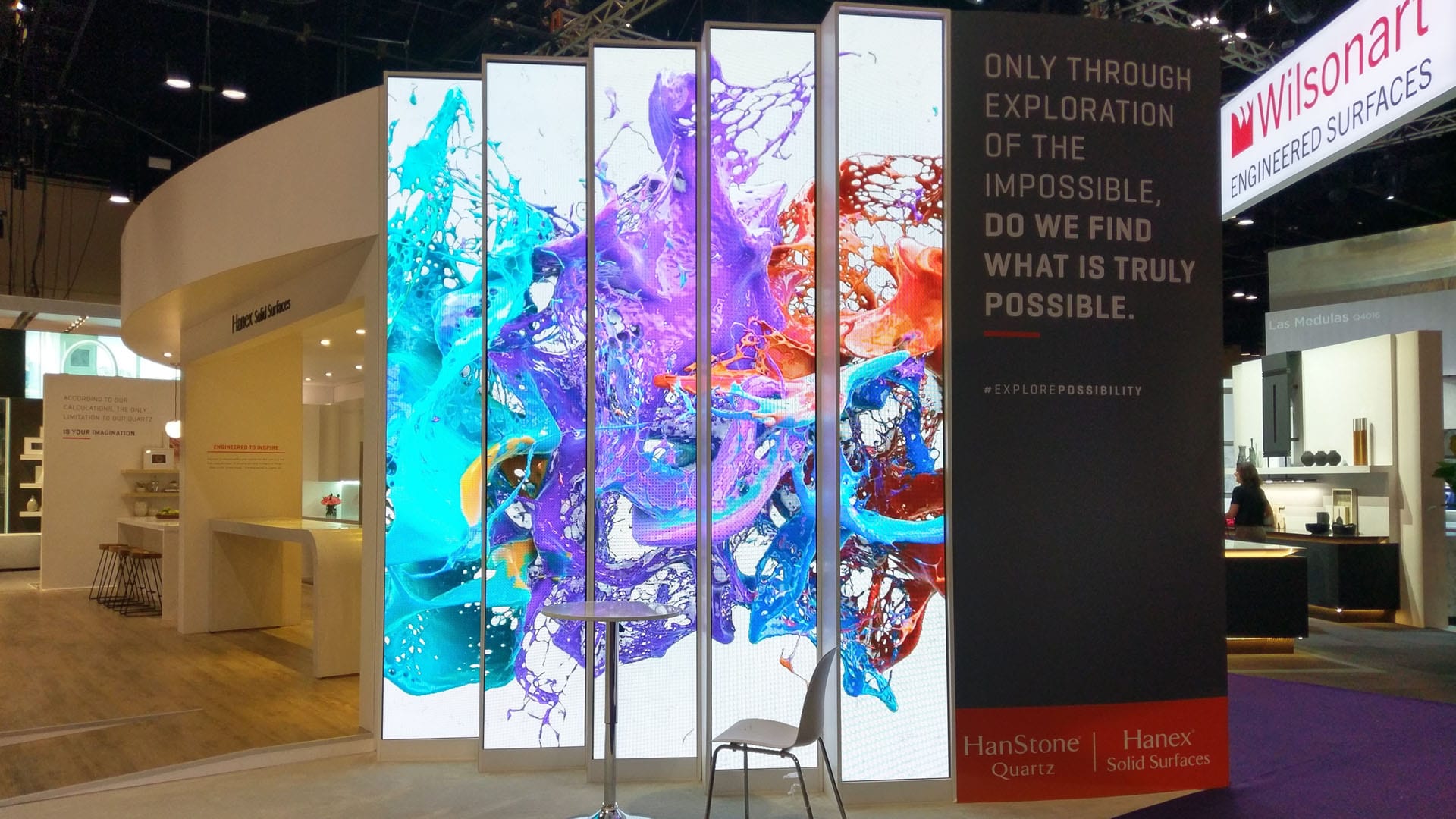 Get A LED Solution Custom Made To You
LED screens are soaring in popularity. Advancements in technology combined with lowering costs have made LED more attractive to the consumer. Pixel pitches have grown tighter making resolution better. Prices have gone down making LED screens more competitive with LCD alternatives. The modular nature of LED screens allow for custom shapes and sizes. Even curved LED panels and custom 3D shapes are available now for comparatively low prices.
As LED screens increase in popularity, LED companies increase in popularity. Be careful, not all LED companies are alike. Off-the-Shelf LED solutions are not always what they're cracked up to be. Price point is not the only thing one should consider when buying a LED video display. Quality, longevity, service, and responsiveness are important factors as well.
Neoti Provides Custom Solutions
Many companies and integrators offer custom solutions, but Neoti really takes the time to work with the customer based on customer needs and budget. Neoti has the experience, the creativity, and the customer care to really deliver a stellar product that fits any situation perfectly.
Neoti Provides Custom Service
Neoti understands that not all projects or organizations are the same. Therefore not all projects or organizations require the same kind of support. Neoti is willing to train technicians on site enabling the organization's technicians to do some of the regular maintenance repairs themselves, saving the customer both time and money. Neoti is also available to offer support over the phone. Of course, Neoti technicians are available to step in when needed.
The Neoti team is ready to go anywhere in the continental United States where an LED screen is needed. Neoti has built screens in almost every state and welcomes the opportunity to do so again.
Neoti Is Always Willing to Help
Neoti's US based repair center can get the show back up and running quickly when the unexpected happens. Not only does Neoti provide service for their own LED panels, but Neoti also services LED panels from most other manufacturers as well.
Neoti Is In It For The Long Haul
Being US based, Neoti is able to offer a lot of competitive advantages. Neoti is responsive, reacting to customer's needs quickly and efficiently. Neoti keeps popular products in inventory allowing for quick turnaround times. Neoti's availability and willingness to help provides peace of mind for those buying or renting high-tech equipment.
Partner With Neoti
Neoti prides itself on customer care and seeks to build longstanding relationships with customers. Neoti's goal isn't just to sell a LED solution off-the-shelf. Neoti's goal is to be a LED partner now and in the future.